DEPARTMENT OF ELECTRONICS & TELECOMMUNICATION ENGINEERING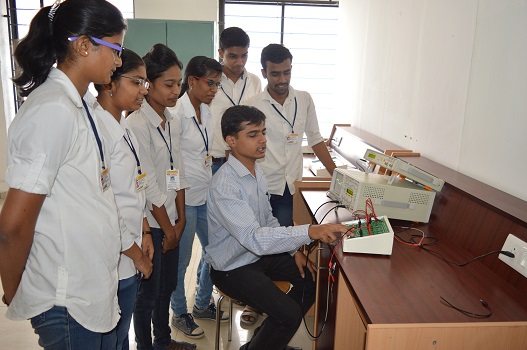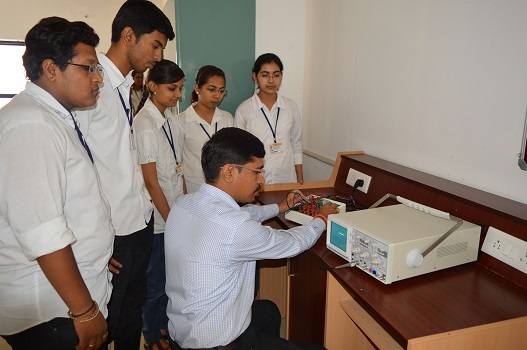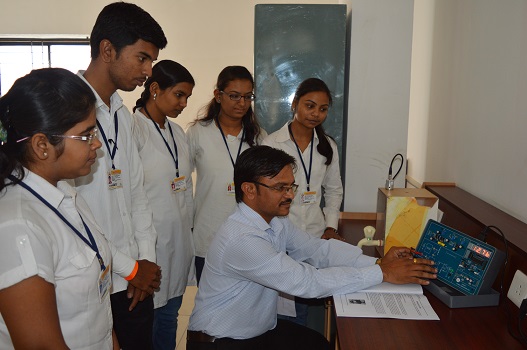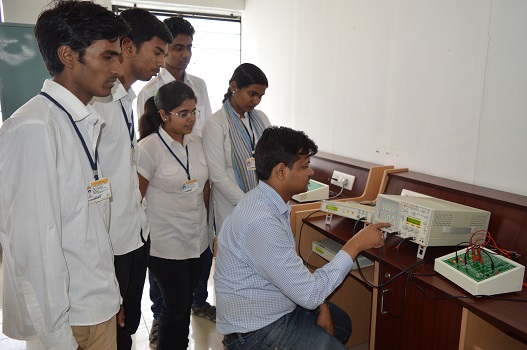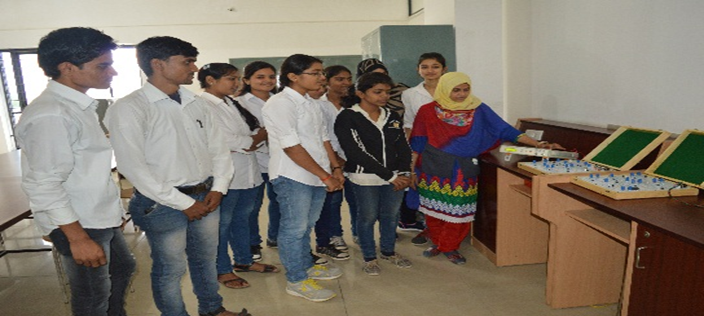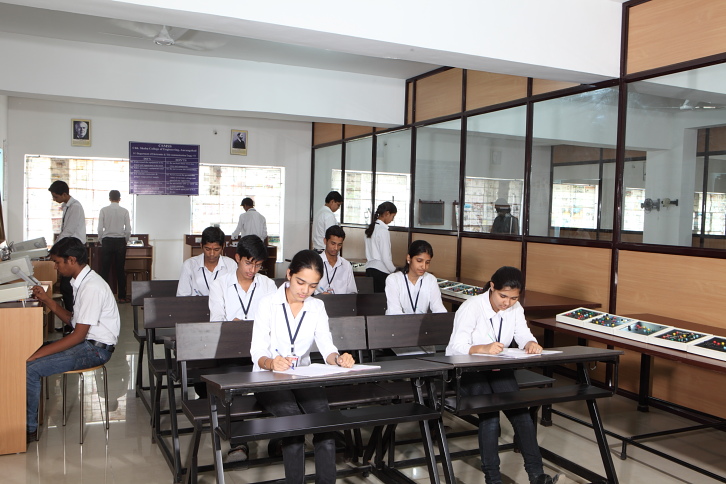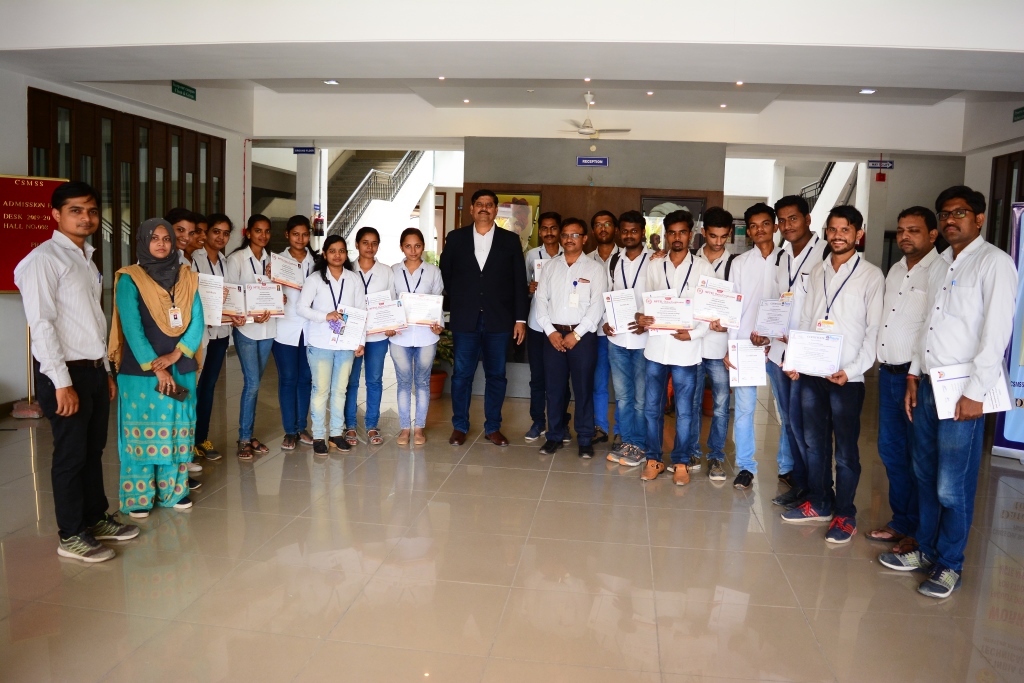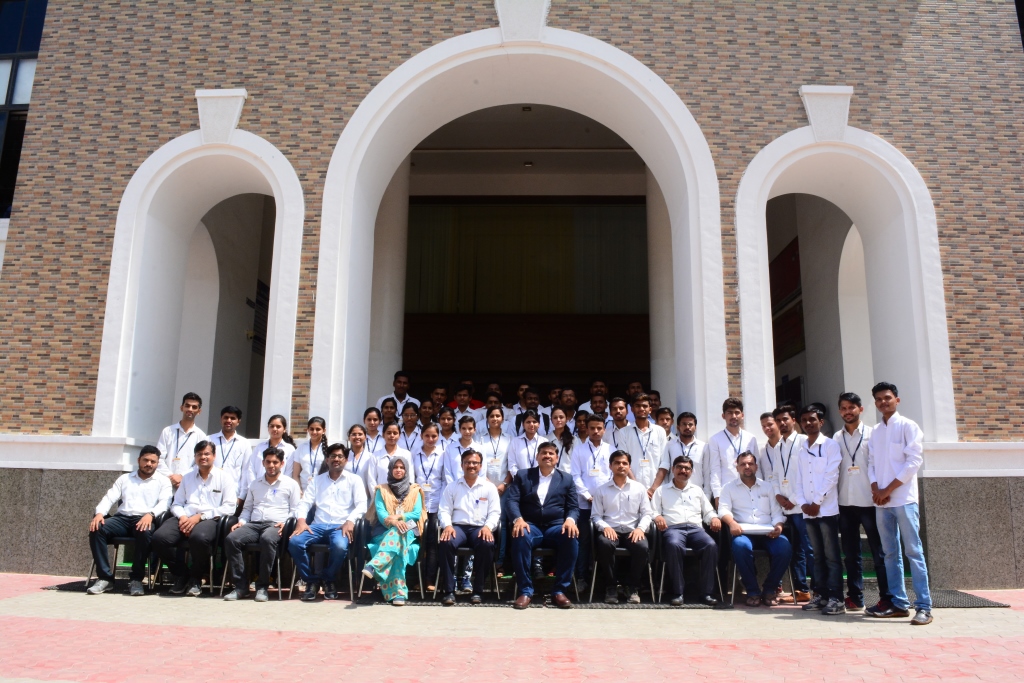 Vision of the Department
---
To create skillful and ethical engineers who will provide innovative solutions to solve the problems of the industry and society in the field of Electronics & Telecommunication Engineering.
Mission of the Department
---
To achieve the Vision, the department will
M1. Enrich students with upgraded skills and technology.
M2. Inculcate learning approach for research, innovation & entrepreneurship.
M3. To develop students for the new challenges of industry and society through project based learning.
M4. Facilitate students with collaborative teaching learning environment.
Program Educational Objectives (PEO'S)
---
Graduates will be able to :
The graduates shall employ necessary techniques and tools for advanced engineering applications to solve real-life engineering problems exhibiting a solid foundation in Electronics & Telecommunication engineering fundamentals.
Provide sound theoretical and practical knowledge of E&TC Engineering, managerial and entrepreneurial skills to enable students to contribute to the well-being of society with a global outlook.
Motivate them to become a good human beings and responsible citizens for the overall welfare of the society.
Use their skills in ethical & professional manner to raise the Satisfaction level of the stakeholders/employer.
Program Outcomes (PO'S)
---
Graduates will be able to :
PO1: Engineering knowledge: Apply the knowledge of mathematics, science, engineering fundamentals, and an engineering specialization to the solution of complex engineering problems.
PO2: Problem analysis: : Identify, formulate, review research literature, and analyze complex engineering problems reaching substantiated conclusions using first principles of mathematics, natural sciences, and engineering sciences.
PO3: Design/development of solutions: Design solutions for complex engineering problems and design system components or processes that meet the specified needs with appropriate consideration for the public health and safety, and the cultural, societal, and environmental considerations.
PO4: Conduct investigations of complex problems: Use research-based knowledge and research methods including design of experiments, analysis and interpretation of data, and synthesis of the information to provide valid conclusions.
PO5: Modern tool usage: Create, select, and apply appropriate techniques, resources, and modern engineering and IT tools including prediction and modeling to complex engineering activities with an understanding of the limitations.
PO6: The engineer and society: Apply reasoning informed by the contextual knowledge to assess societal, health, safety, legal and cultural issues and the consequent responsibilities relevant to the professional engineering practice.
PO7: Environment and sustainability: Understand the impact of the professional engineering solutions in societal and environmental contexts, and demonstrate the knowledge of, and need for sustainable development.
PO8: Ethics: Apply ethical principles and commit to professional ethics and responsibilities and norms of the engineering practice.
PO9: Individual and team work: Function effectively as an individual, and as a member or leader in diverse teams, and in multidisciplinary settings.
PO10: Communication: Communicate effectively on complex engineering activities with the engineering community and with society at large, such as, being able to comprehend and write effective reports and design documentation, make effective presentations, and give and receive clear instructions.
PO11: Project management and Finance: Demonstrate knowledge and understanding of the engineering and management principles and apply these to ones own work, as a member and leader in a team, to manage projects and in multidisciplinary environments.
PO12: Life-long learning: : Recognize the need for, and have the preparation and ability to engage in independent and life-long learning in the broadest context of technological change.
Program Specific Outcomes (PSO's)
---
Graduates will be able to :
Apply their E&TC function to develop prototype using analysis, synthesis, programming skill & realization.
Demonstrate the ability to develop engineering solution for modern Electronic & Telecommunication problem of the industry.
About Department
---
Department of Electronic Engineering has strong administration, infrastructure and dedicated team of Faculty. Highly meritorious students get admitted to this programme, not only from Maharashtra, but all over India. In addition to core electronic subjects, software based subjects are also included in the syllabus which makes this course suitable for core electronics and many IT industries. The Department offers undergraduate courses- B.E. (Electronics and Telecommunication). The department caters to the ever increasing needs of technical brilliance in all allied areas of electronics engineering such as Microelectronics, telecommunication, control and automation, power systems and power electronics. There are well equipped and sufficiently staffed laboratories which includes a lab exclusively meant for the research. This lab is linux based and has many research equipment such as Mentor graphics, spectrum analyzer, digital storage oscilloscopes, high frequency counter, antenna trainer kit, combiscopes, pneumatic trainer kit etc.
Course Offered:
---
| UG Courses | Intake | Durations |
| --- | --- | --- |
| B.Tech Electronics & Telecommunication Engineering | 60 | 4 Years |
| PG Courses | Intake | Durations |
| --- | --- | --- |
| M.Tech Electronics & Telecommunication Engineering | 24 | 2 Years |
Proposed Courses Under Major and Minor Degree:
---
Click Here : Rules and regulation of minor and major degree
1) Minor Degree :
2) Major Degree :
---
The department consists of nine different laboratories which are fully equipped with complete set of latest equipment's & tools. The vital aspect is to bridge the gap between institute & industry through the students by performing the practical's for industries. The department is also equipped with PCs & software's in every lab with internet facility.
Network Analysis & Control System Laboratory
Electronics Devices & Circuit Laboratory
Analog & Advanced Communication Engineering Laboratory
Microprocessor & Advance Processor Laboratory
VLSI & Embedded System Laboratory
Robotics & Printed Circuit Board Laboratory
DSP & Advance Digital Image Processing Laboratory
Internet Of Thing (IoT) Laboratory
PG Laboratory
---
Faculty/Staff List
---
| Sr. No. | Name of the Faculty/Staff | Qualification | Designation |
| --- | --- | --- | --- |
| 1. | Dr. U. B. Shinde | BE,M.E.(ETC), Ph.D | Principal |
| 2. | Dr. D. L. Bhuyar | BE,M.E.(ETC), Ph.D | Associate Professor & Head |
| 3. | Dr. A. M. Rawate | BE,M.E(ETC),Ph.D | Associate Professor & Head IQAC |
| 4. | Prof. Sumera Ali | BE(ETC) ,M.Tech(DSCE), D.E.E., Ph.D (Pursuing) | Assistant Professor |
| 5. | Prof. A. T. Jadhav | BE,M.E.(ETC) | Assistant Professor |
| 6. | Dr. S. R. Zanwar | BE,M.E.(ETC), Ph.D | Assistant Professor |
| 7. | Prof. N. S. Vaidya | BE,M.E.(ETC),MBA | Assistant Professor |
| 8. | Prof. M. G. Nakrani | B.Tech,M.S, Ph.D(Pursuing) | Assistant Professor |
| 9. | Prof. P. B. Kamble | BE,M.E.(ETC), Ph.D(Pursuing) | Assistant Professor |
| 10. | Prof. D.S. Deshmukh | BE,M.E.(ETC) | Assistant Professor |
| 11. | Prof. A. S. Paymode | BE,M.E.(ETC),Ph.D(Pursuing) | Assistant Professor |
| 12. | Prof. N. S. Jadhav | BE,M.Tech.(ETC) | Assistant Professor |
| 13. | Prof. J. N. Mohite | BE, M.E.(Electronics) | Assistant Professor |
| 14. | Dr. K. S. Aage | M.A.(English), Ph.D | Assistant Professor |
| 15. | Prof. V. N. Deshmukh | M.Sc (Mathematics) | Assistant Professor |