DEPARTMENT OF FIRST YEAR ENGINEERING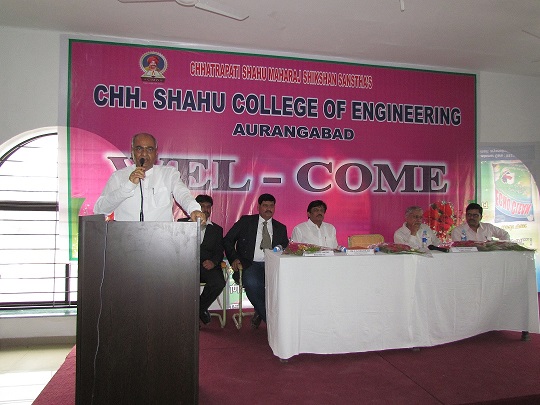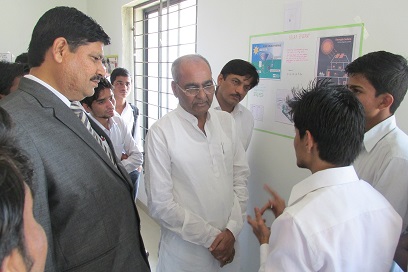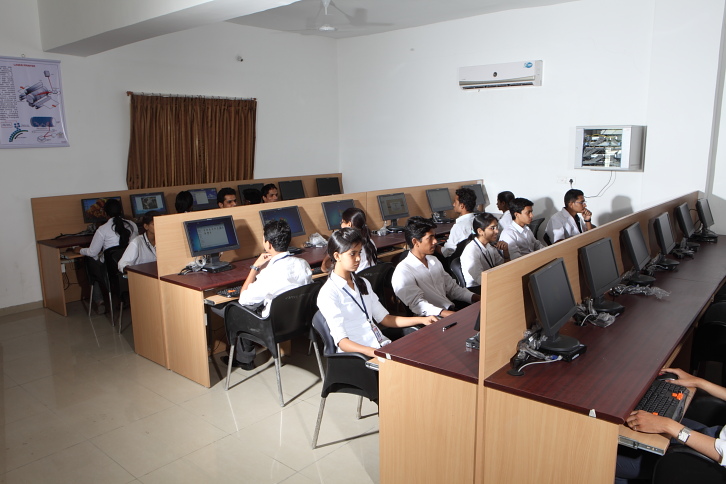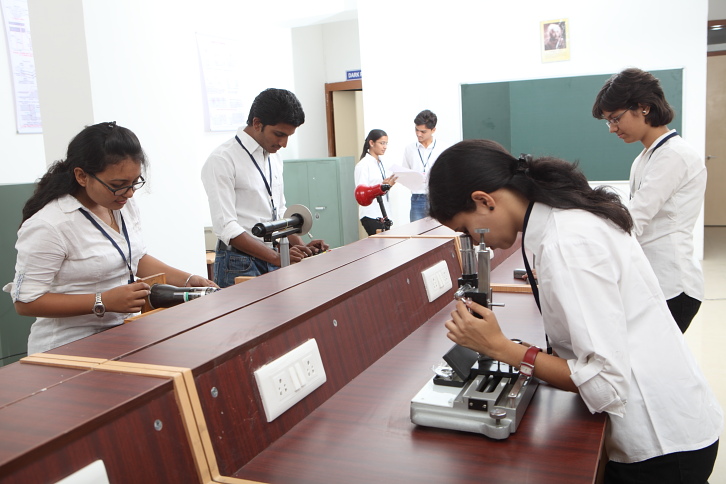 About Department
---
The Chhatrapati Shahu Maharaj Shikshan Sanstha (C.S.M.S.S.) Established in 1986 and was named after a renowned king and social worker of the State - CHHATRAPATI SHAHU MAHARAJ. The Young Enthusiastic & Dynamic Engineer Mr. Ranjeet Padmakar Mulay is the President of the Trust. The renowned social worker, industrialist of the region and National Award Winner Mr.Padmakar Haribhau Mulay is the Secretary of the Trust and Shri. Vitthal Pandurang Lahane (Mama) is the Treasurer of the trust.
The CSMSS's CHH. SHAHU COLLEGE OF ENGINEERING, Kanchanwadi, Paithan Road, Aurangabad (MS) is located within Municipal Corporation area of Aurangabad. It is an pollution free, secure, safe and peaceful locality. It is located in the educational environment having various colleges such as Dental, Ayurved, Agriculture, Polytechnic and new proposed Engineering etc. and is just 2 kms from Aurangabad Railway Station and 4 kms from Central Bus Stand. Aurangabad is a historical and a rich cultural centre located 375 kms. east of Mumbai and is very well connected by road, rail and air. The world heritage sites of Ajanta and Ellora Caves are located around Aurangabad.
Laboratories
---
The department has following laboratories.

Laboratory Name
---
Engineering Physics Laboratory
Engineering Chemistry Laboratory
Engineering Mechanics Laboratory
Engineering Graphics Laboratory
Engineering Communication Skills Laboratory
University Syllabus
---
Faculty/Staff List
---
| Sr. No. | Name of the Faculty/Staff | Qualification | Designation |
| --- | --- | --- | --- |
| 1. | Dr. U. B. Shinde | BE,M.E.(ETC), Ph.D | Principal |
| 2. | Prof. B. S. Deshmukh | BE,M.E.(MECH),Ph.D(Pursuing) | Assistant Professor & Head |
| 3. | Dr. R. B. Aurade | M.Sc(PHY), Ph.D | Associate Professor |
| 4. | Prof. S. B. Gadekar | M.Sc(CHEM) | Assistant Professor |
| 5. | Prof. M. L. Turukmane | M.Sc(MATHEMATICS) | Assistant Professor |
| 6. | Prof. A. S. Hajare | B.E.(PROD.), M.E.(MFG.) | Assistant Professor |
| 7. | Prof. P. D. Dabhade | B.Tech(CIVIL & WATER MGMT. ENGG.), M.E.(WRE), Ph.D(Pursuing) | Assistant Professor |
| 8. | Prof. Tanweer Ahmed | BE(CIVIL.), M.Tech(STRUCTURE) | Assistant Professor |
| 9. | Prof. V. D. Kokate | M.A.(ENGLISH), B.Ed | Assistant Professor |
| 10. | Prof. A. M Shaikh | B.E.(MECH.), M.E.(PROD.) | Assistant Professor |
| 11. | Prof. B. P. Landge | M.Sc(CHEM) | Assistant Professor |
| 12. | Prof. G. S. Solanke | M.Sc(Math), Ph.D(Pursuing) | Assistant Professor |
| 13. | Prof. J. U. Badak | M.Sc(Math) | Assistant Professor |