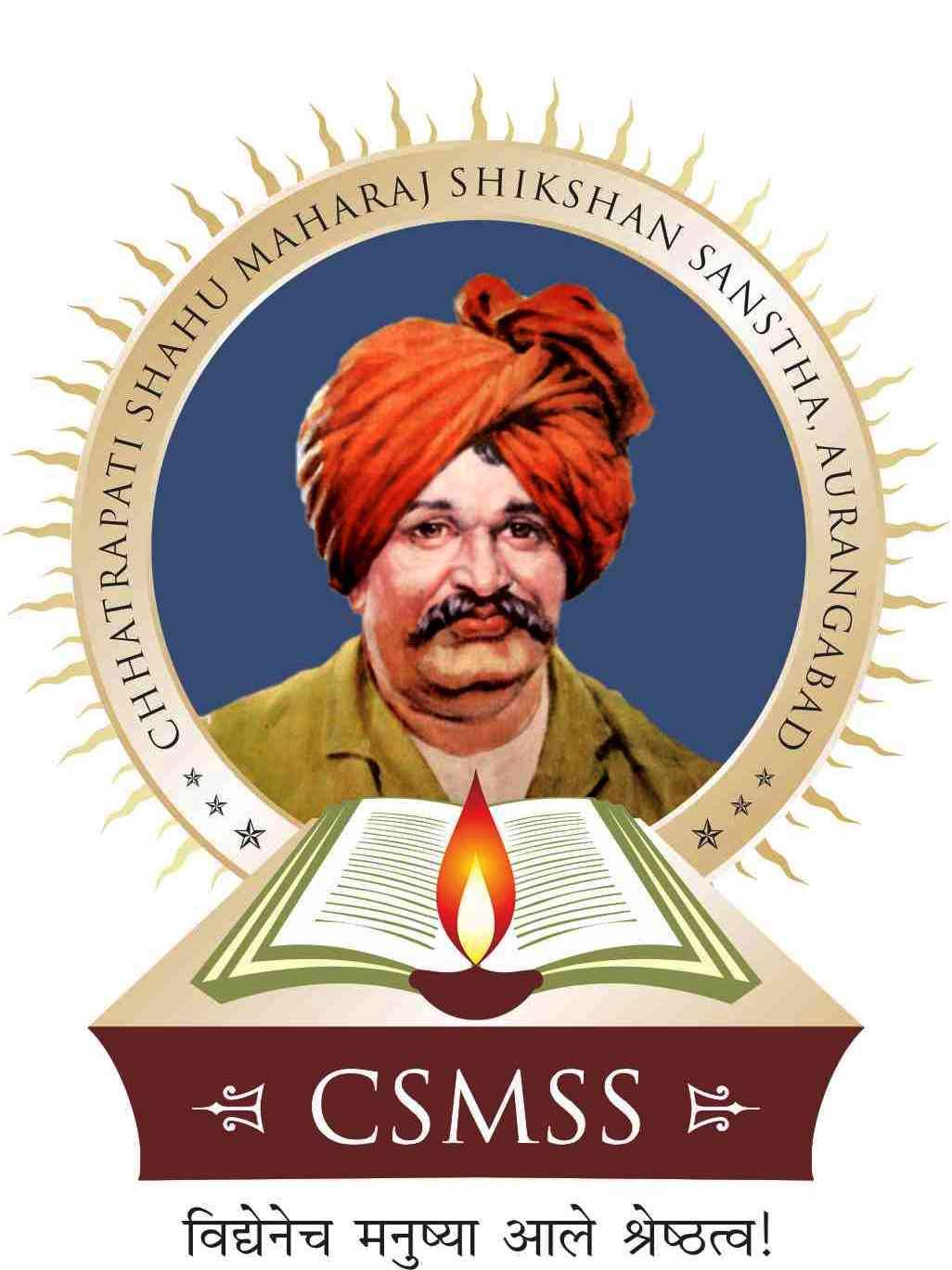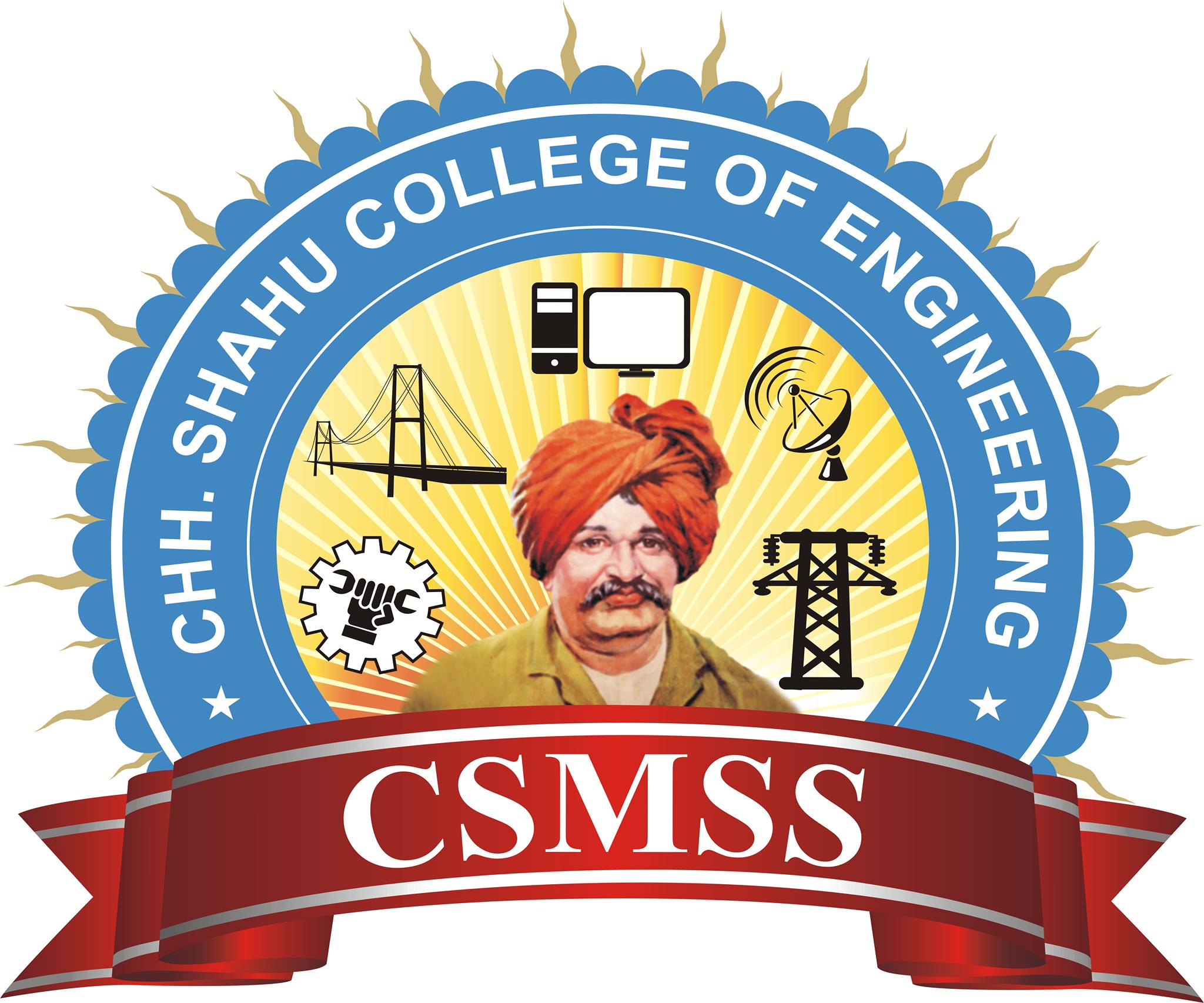 CSMSS
CHH. SHAHU COLLEGE OF ENGINEERING
Approved by AICTE-New Delhi, DTE-Govt. of Maharashtra,
Affiliated to Dr. Babasaheb Ambedkar Technological University, Lonere.
SWAYAM-NPTEL LOCAL CHAPTER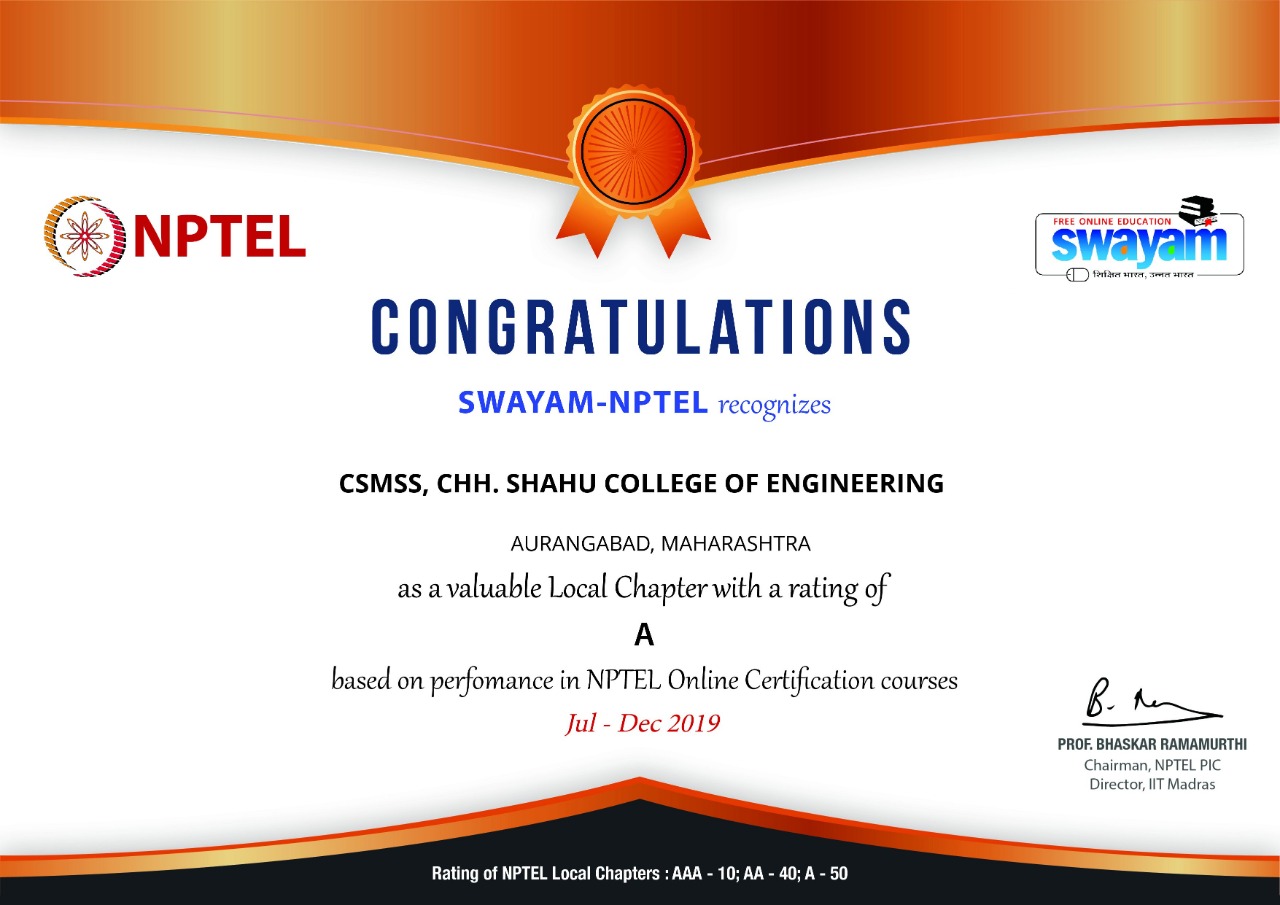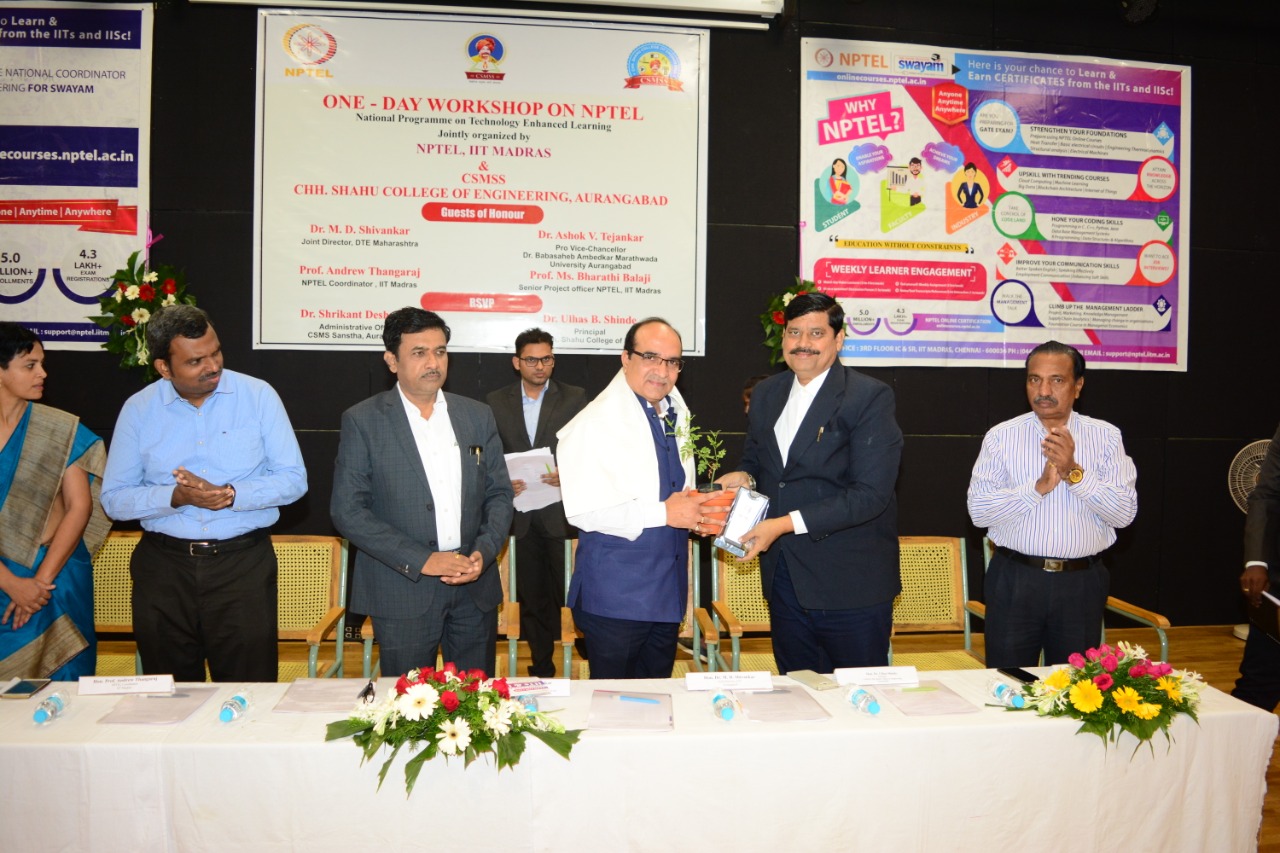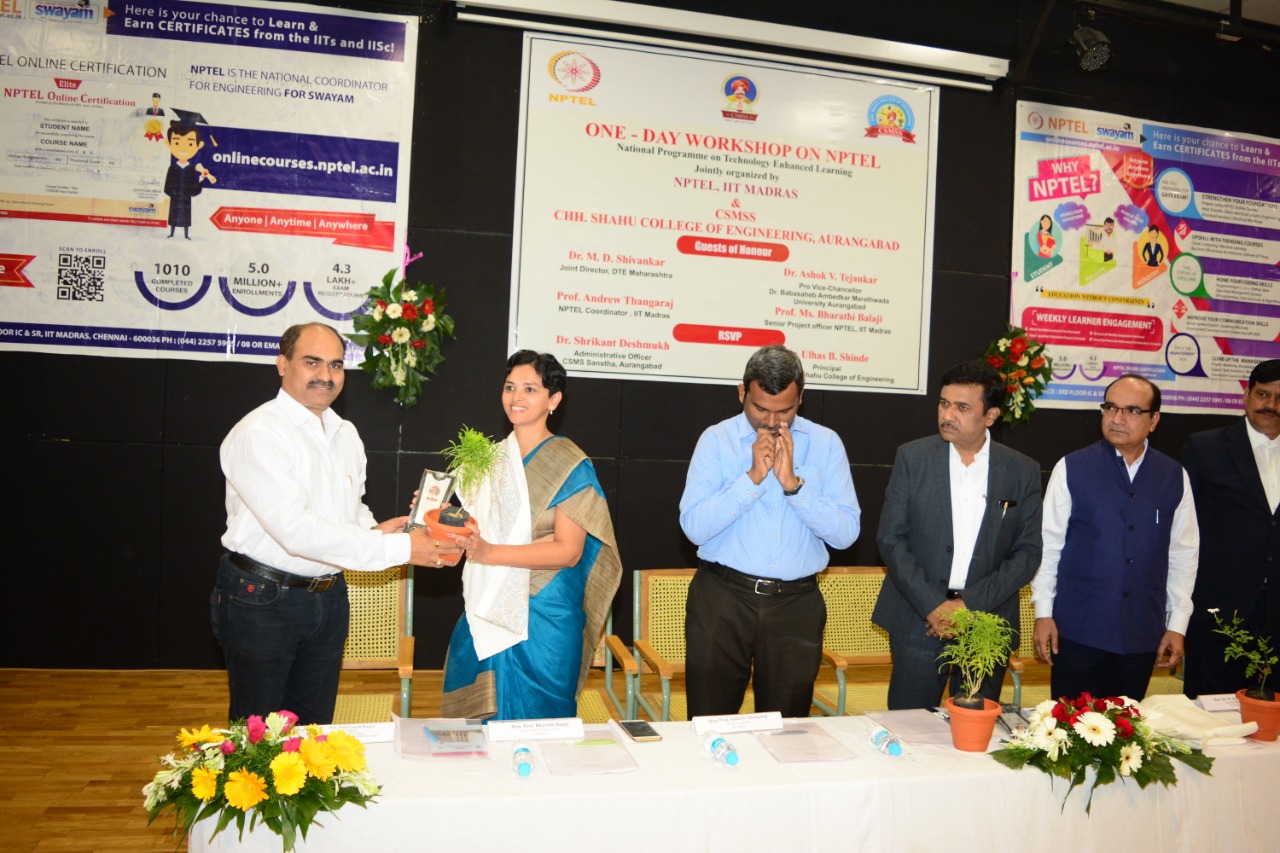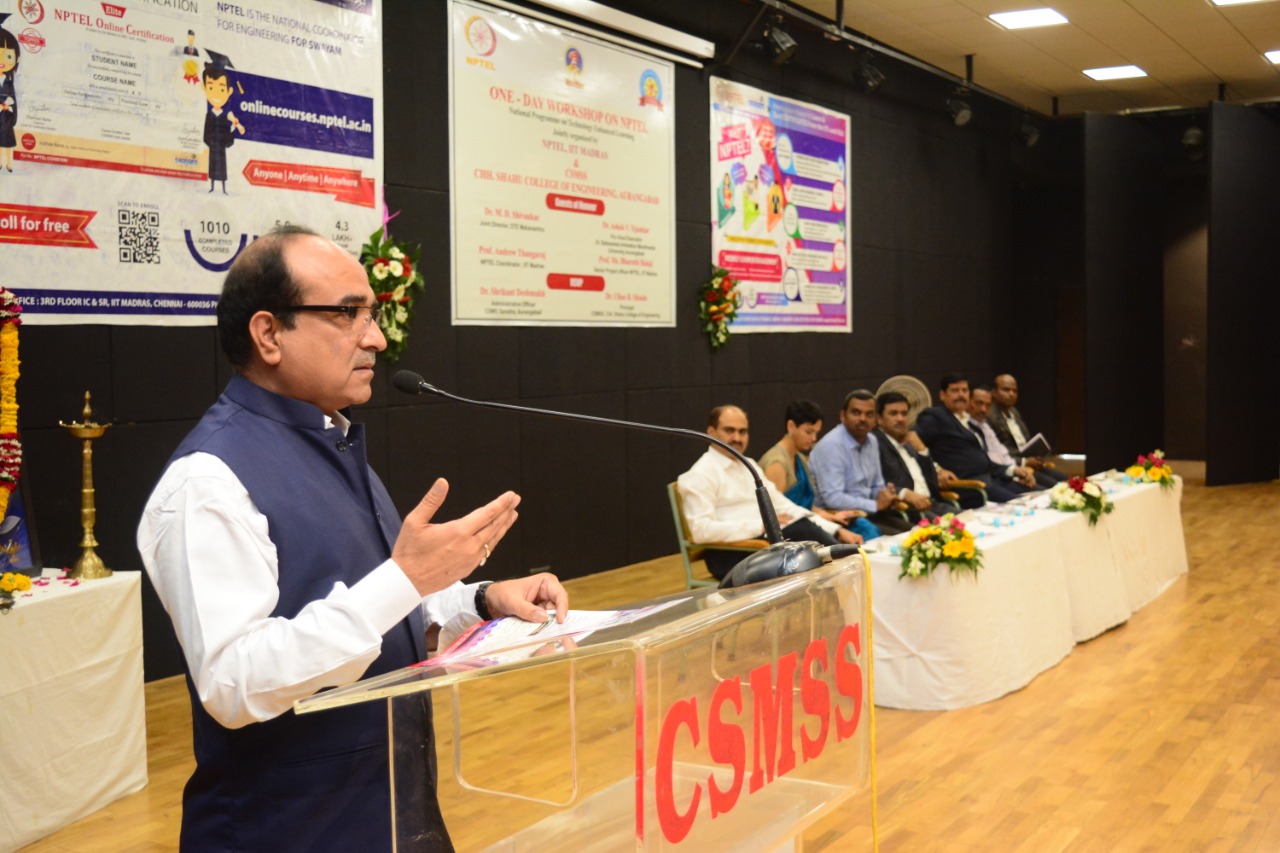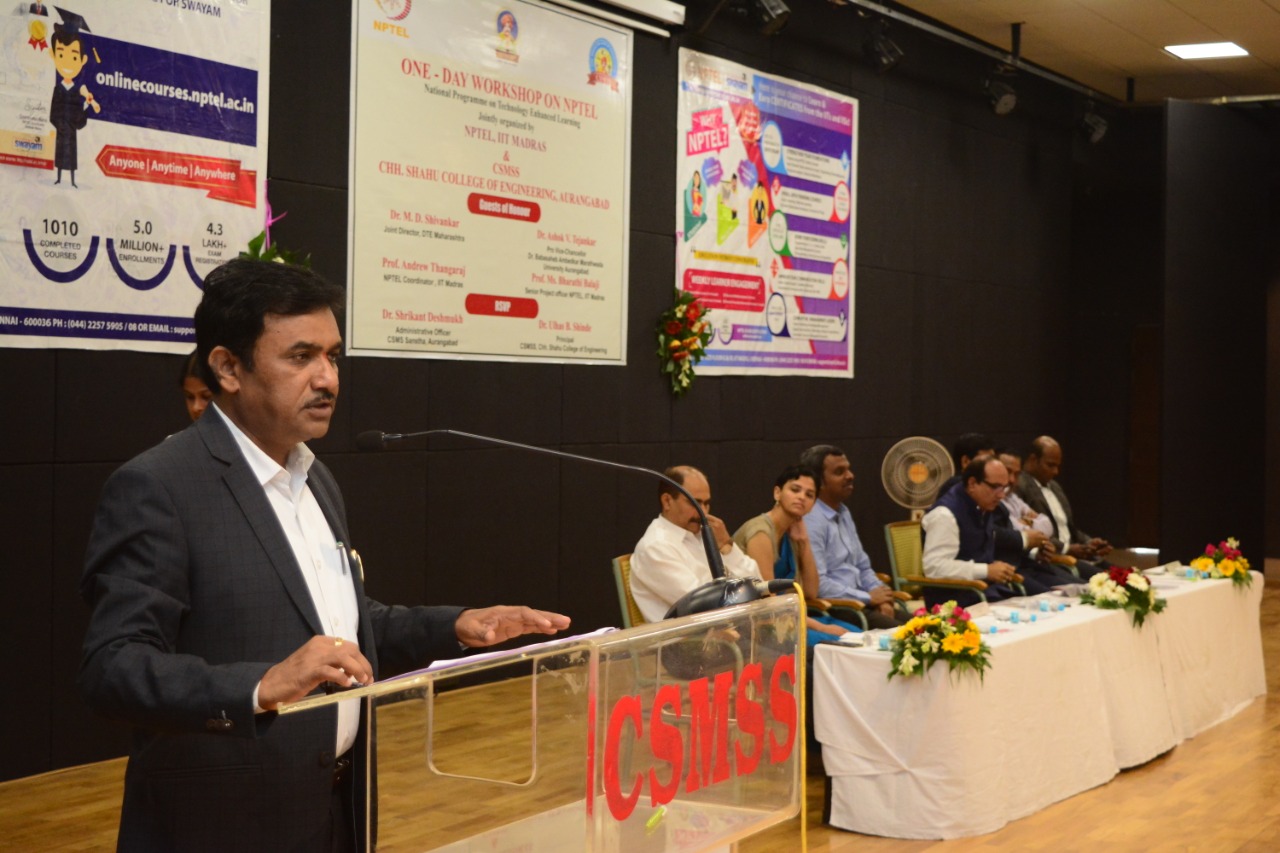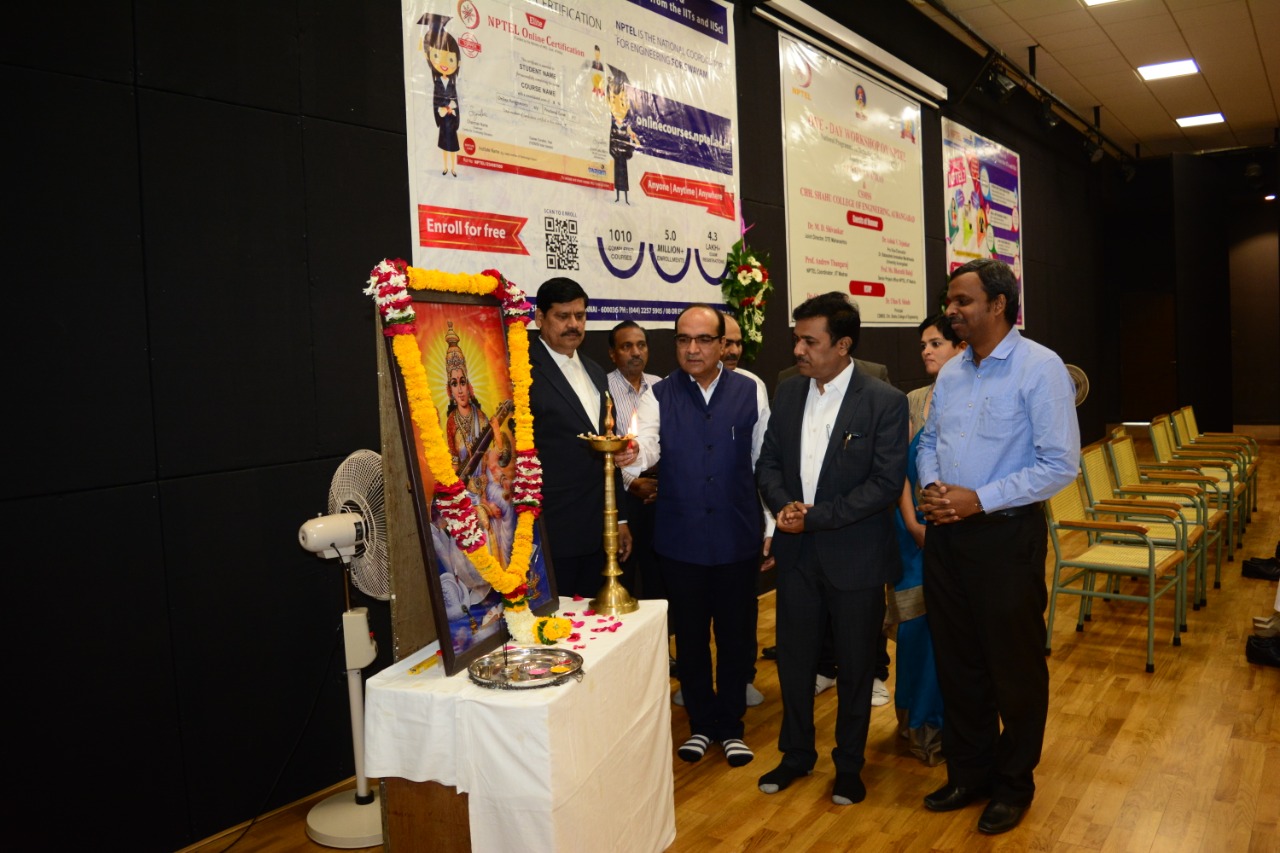 About SWAYAM-NPTEL LOCAL CHAPTER
---
The National Programme on Technology Enhanced Learning (NPTEL) was initiated by seven Indian Institutes of Technology (Bombay, Delhi, Kanpur, Kharagpur, Madras, Guwahati and Roorkee) along with the Indian Institute of Science, Bangalore in 2003 has been offering self-study courses across engineering, humanities and science streams for more than a decade. From March 2014 NPTEL has been offering online certification for its courses, the highlight being the certification exam through which the faculty and student gets an opportunity to earn a certificate from the IITs! CSMSS Chh.shahu college of Engineering Aurangabad was partnering as SWAYAM-NPTEL Local Chapter since November-2017.
Benefits to students through NPTEL online courses
---
Learn from IITs experts.
Flexibility to learn one's own pace.
Have access to 900+ courses of NPTEL
Get Certificates based on one's performance (Participation, Successfully Completed, Elite, Elite + Gold).
Use college infrastructure for course access.
Get Certificates from the IITs.
Our overall Statistic
---
Total number of enrollment for various courses: 4461+
Total number of Exam registration for various courses: 1173+
Total number of Gold Medalist in Various Courses: 4+
Total number of Topper in Various Courses: 15+
Total number of Silver Certification in Various Courses: 148+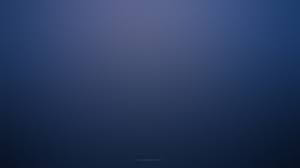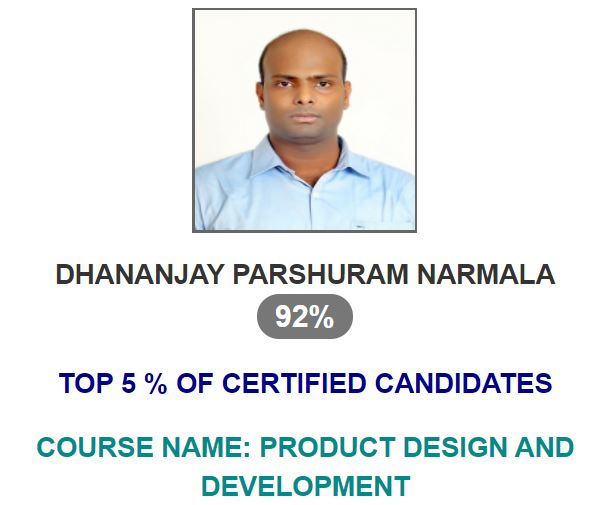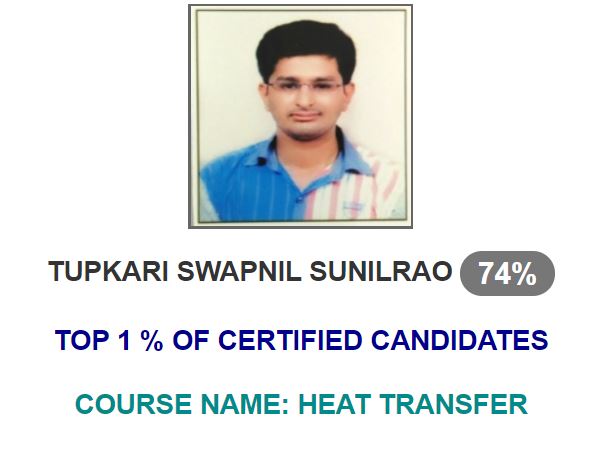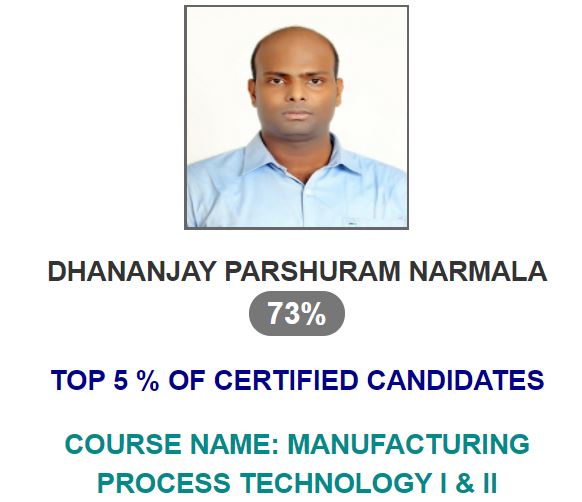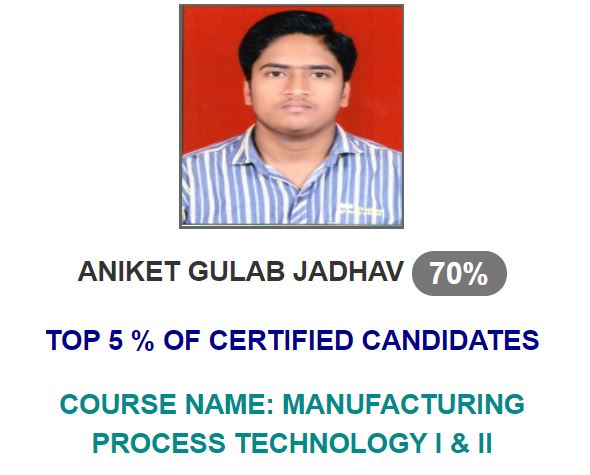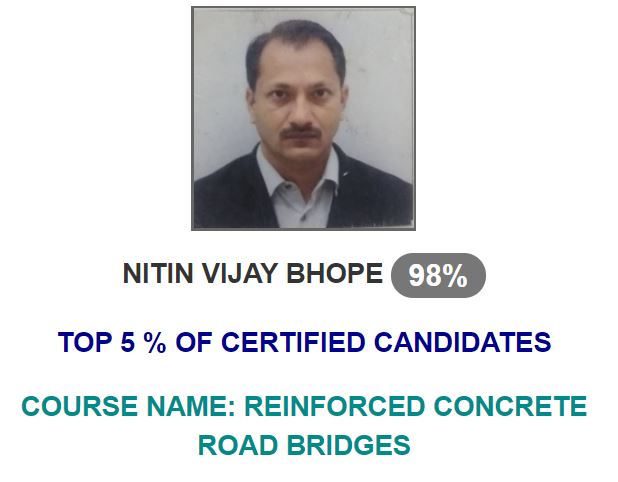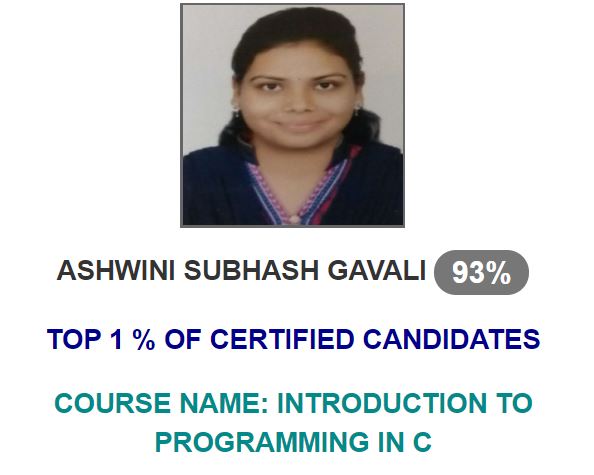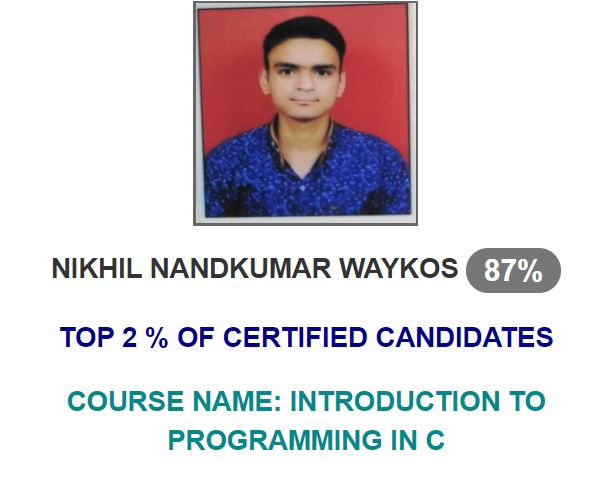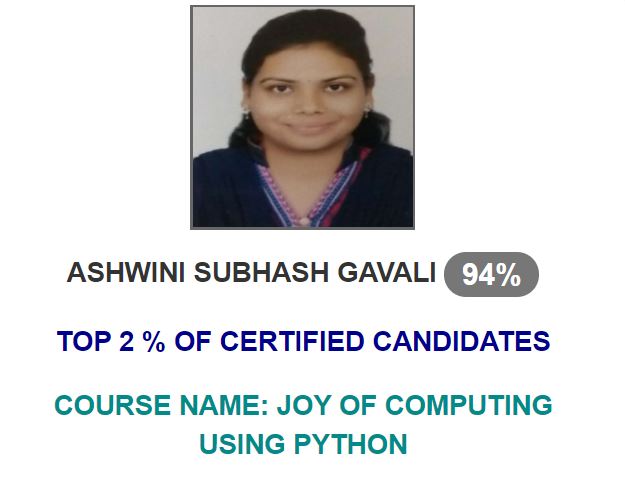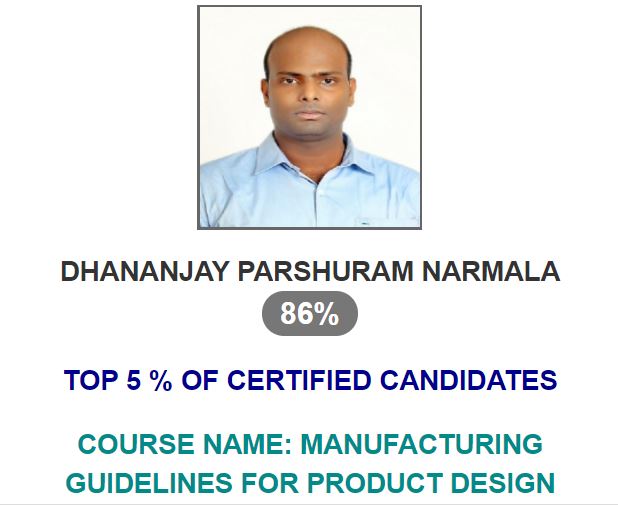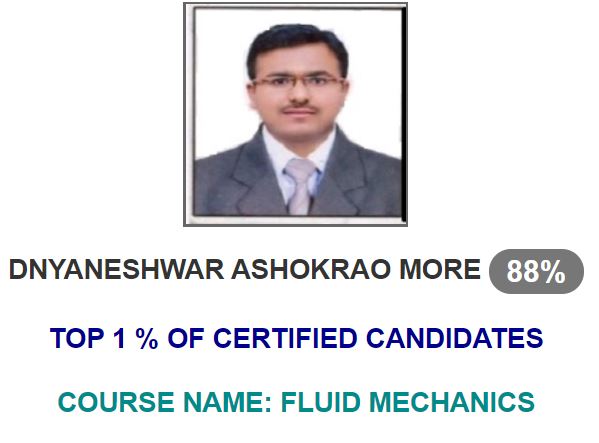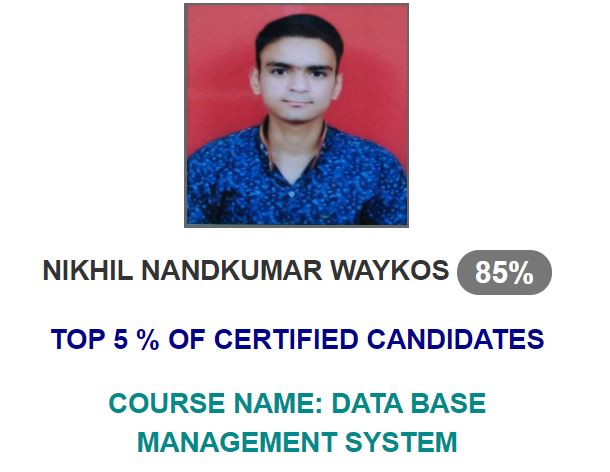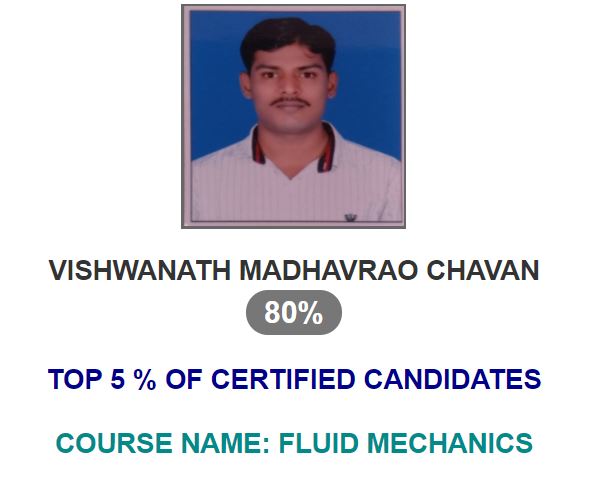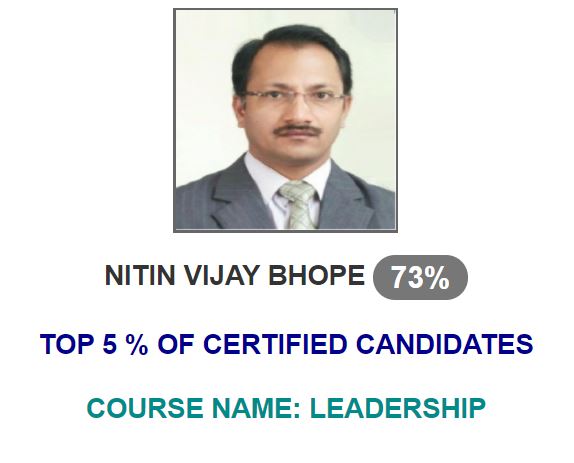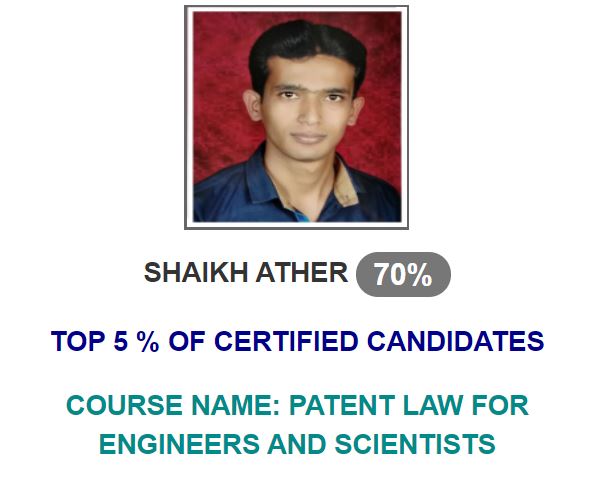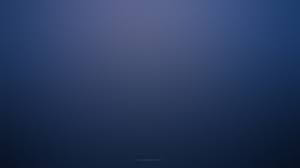 For Jul Dec 2019
---
For Jan-April 2019
---
For Jan-April 2019

For Jan-Apr 2018
---
NPTEL Discipline Star
---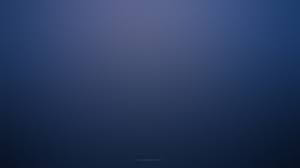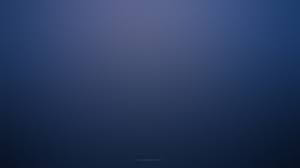 on Dec.1, 2018
This workshop on NPTEL Awareness was organized jointly by CSMSS Chh. Shahu College of Engineering and NPTEL, IIT Madras at Rajarshi Shahu Auditorium in CSMSS Campus. The workshop was held to spread awareness among various institutions, faculties and students so as to go for online courses and get benefitted. Read More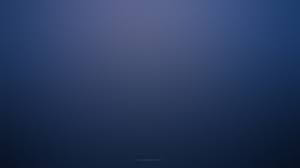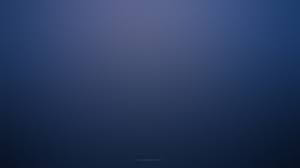 SPOC

Departmental Coordinators

Dhananjay P. Narmala
Assistant Professor,
Department of Mechanical Engineering
SPOC, NPTEL Local Chapter (1407)
CSMSS, Chh.Shahu College of Engineering
Kanchanwadi Paithan Road, Aurangabad (MS) 431002.
Mobile : 8668301138,9028253392
Email : csmss.swayamnptel@gmail.com


Prof.P.G.SONAR (CIVIL)-7385910139
Prof.S.V.KHIDSE (CSE)-7875436556
Prof.N.B.SURWASE (ELECTRICAL)- 8830432344
PROF.A.S.PAYMODE-(Electronics)-8329428741
Prof.B.M.NETKE-(Mechanical)-8208893064
Prof.Sk.ATHER (First year)-9730100655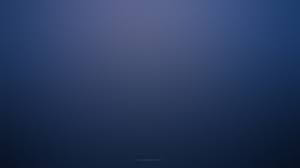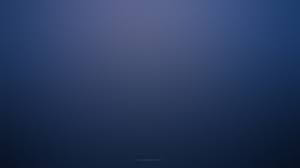 LOCAL CHAPTER : https://nptel.ac.in/LocalChapter/statistics/1407/
COURSE LOGIN : https://onlinecourses.nptel.ac.in/
EXAM REGISTRATION
NOC GUIDELINES : https://docs.google.com/document/d/e/2PACX-1vSoXbrOKM-i4mvuQfsQ_vbtO9rQsH2TffR_l-3rzqogUbMXHlLldNDYORss5fAecIEsAng0sq_VpRcQ/pub?urp=gmail_link
AICTE-FDP : https://nptel.ac.in/AICTE_FDP/
GATE PREPARATION : https://nptel.ac.in/gate_paper.html